Well-Appointed
Accommodations
Original Dining
Experiences
Unforgettable
Experiences
Anaheim, CA based broughtonHOTELS manages independent and branded hotels throughout California and in Chicago, Illinois. From a guest's initial interaction to the bottom line, we continually exceed our client's expectations by carefully positioning our portfolio, aggressively marketing and providing the highest standards to guests and patrons. We're extremely proud of our consistent record of combined occupancy and profitability rates above industry average, but it's the continued spirit of benefaction that truly identifies broughtonHOTELS.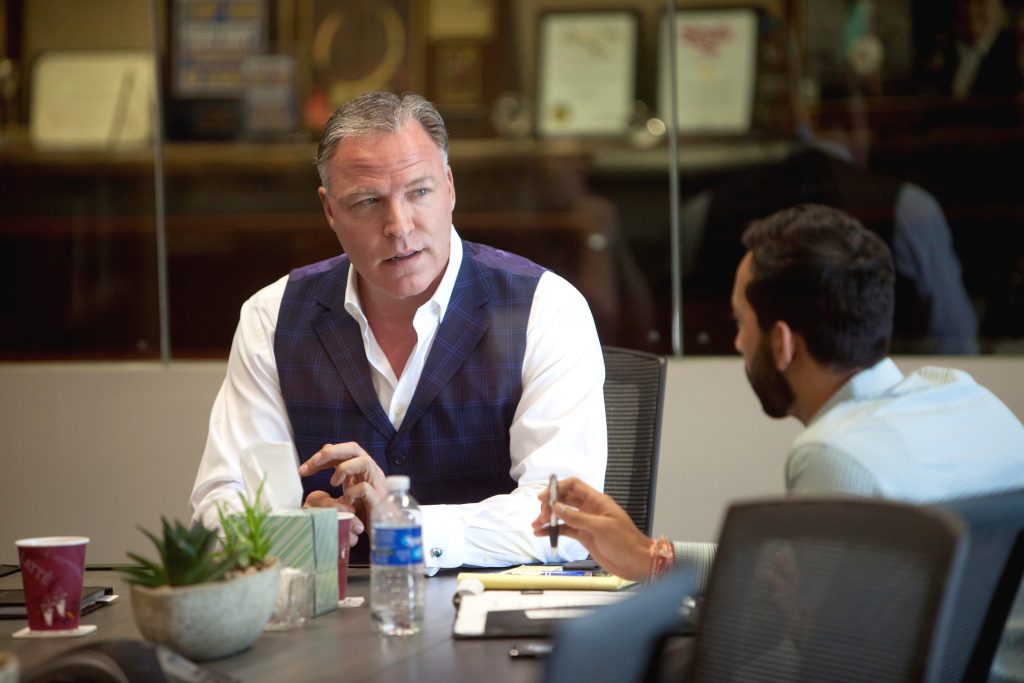 We've been around for 20 years because we do things right. No matter where your property is, what condition it is in, or the challenges that may exist, the broughtonHOTELS team is here to help you.  We have helped owners achieve their Revenue per Available Room (RevPAR) goals, generate exceptional Net Operating Income (NOI), reduce operating costs by leveraging our purchasing programs and much more. Ultimately, having our goals align with yours provides you the best possible financial return.
Our solutions can be a full service end to end solution, or something more customized for your immediate needs. We will work with you to deliver the best options for your business.
Over the last several years it became clear to us that hospitality marketing in the information age is not a job for amateurs. When we hired broughtonHOTELS we hired marketing and management magicians who stay up to the second in this increasingly complex field. Our bottom line has never looked better.
We've found broughtonHOTELS to be an exceptional manager focused on ensuring that our objectives are met through the use of proven strategies executed by a talented team of hospitality experts
Through good and bad economic times, Broughton has added value by driving revenues, controlling expenses, and creating a corporate culture that inspires excellence.
Broughton has been professional, diligent and efficient when imparting their commercial, marketing and management knowledge to our hotels. Their leadership style has been a positive influence on staff morale, which is essential in a people industry.
Larry and his team at broughtonHOTELS bring new options to our hotel owner and lender clients with their unique ability to operate independent and boutique hotels as well as branded ones. Everything a hotel owner would want - lean, mean, effective.
I had the pleasure and honor of working with Larry on a number of challenging and exciting hotel acquisitions. Larry combines a passion for the hospitality business with a clear understanding of what is possible -- his passion fuels, but does not overcome, his common sense. I look forward to working with him again, and I recommend him strongly.
FORMER OWNED OR OPERATED broughtonHOTELS PROPERTIES
Majestic Hotel
Chicago, IL
Willows Hotel
Chicago, IL
Sky Terrace Rooftop Lounge
Chicago, IL
Sportsmen's Lodge
Studio City, CA
Patio Cafe
Studio City, CA
The Savoy Hotel
San Francisco, CA
Andreas Hotel & Spa
Palm Springs, CA
Holiday Inn Resort
Palm Springs, CA
Billie D's Restaurant
Palm Springs, CA
The Hotel California
Santa Monica, CA
Holiday Inn Express
Solvang, CA
Best Western Kronborg Inn
Solvang, CA
Wine Valley Inn
Solvang, CA
Inn at East Beach
Santa Barbara, CA
Spanish Garden Inn
Santa Barbara, CA
Georgian Hotel
Santa Monica, CA
The Veranda Restaurant
Santa Monica, CA
Hotel Huntington Beach
Huntington Beach, CA
Henry Howard Hotel
New Orleans, LA
The Morgan Hotel
San Simeon, CA
Hotel Solares
Santa Cruz, CA
Continental Inn
Santa Cruz, CA
Hotel Mojave
Palm Desert, CA
Tallman Inn
Upper Lake, CA
Blue Wing Saloon
Upper Lake, CA
Sunburst Calistoga
Calistoga, CA
San Jose Convention Center Inn & Suites
San Jose, CA
Moment Hotel
Hollywood, CA
Hotel Normandie
Los Angeles, CA
Cassell's Hamburgers
Los Angeles, CA
Studio City Courtyard Hotel
Studio City, CA
Brookdale Lodge
Brookdale, CA
Gaia Hotel & Spa
Anderson, CA
Woodside Grill
Anderson, CA
Aviator Hotel
Anchorage, AK
Holiday Inn & Suites
Fullerton, CA
57 Bar & Grill
Fullerton, CA
Park James Hotel
Menlo Park, CA
Oak + Violet
Menlo Park, CA

Learn more about what we can do to help your property